At Mangaard & Partners, we have a value based approach to everything we do. Our values have shaped our company's identity, work ethics and work environment. Being able to deliver on our value of quality means having the rest of our core values such as care, ethics, teamwork and transparency with us in every step we take, they are the reason behind our success.
Add value to your company by having the right advisor assisting you with your board. We can help you identify your needs.
Contact us to learn how we can identity, attract and retain qualified leaders for you.
International Collaboration
---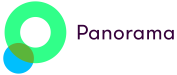 Today's market is a global stage. Many of our clients are international and increasingly our searches are borderless: the best candidates may be anywhere in the world.
"We are a global community of over 400 leadership experts working together to promote a diverse perspective of leadership, embracing creative thinking and sharing our expertise and experience with each other to bring our clients the very best results."